Services


THE MINI RESTORATION COMPANY

The Mini Restoration Company only work on classic minis, we usually restore minis for enthusiasts and people with a strong sense of nostalgia for these little pieces of British history; however, we have worked on specialist projects for Shows, Races, Promotions and Other Events. Our skillset and experience is very niche and as such we only offer two services as shown below. This is simply due to the fact that the timescales for restoring a classic Mini to the detail at which we work, leaves little left over for additional services. We ONLY complete full ground up restorations for classic minis from 1959 – 2000, unfortunately we are unable to provide anything less such as body work, repairs or servicing. If you require any of these services we full recommend the following…
A complete restoration is as exactly what it sounds like, we take your beloved Classic Mini and strip it back to bare metal. We then rebuild it from the ground up, following your design requirements.
The main advantage with a Complete Restoration is that, we rebuild the car with brand new parts and components, meaning that, when completed; your classic mini will look and drive like new! We can also install modern technology such as heated seats, heated windscreens, USB ports, DAB radios, modern alloys/tyres and much much more…
During your initial design meeting, we can discuss everything you would like your restoration to include! For more information on our restoration process click here or to contact us click the button below.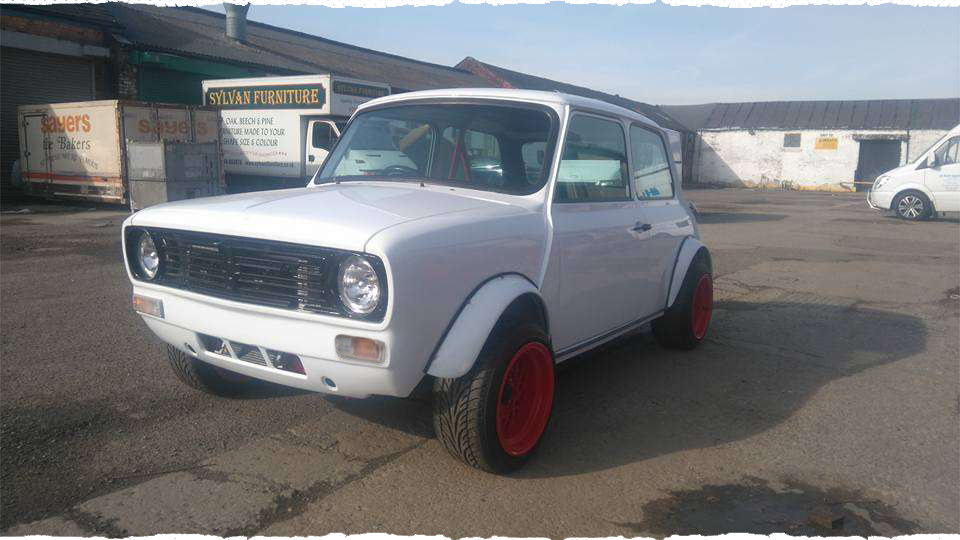 An Original Restoration, is very similar to a Complete Restoration in that we strip down your classic mini to its bare metal and then rebuild it. The main difference is that an Original Restoration, restores your vehicle to factory specification. We source original parts (where possible), wheels, components and even follow the exact colour codes for the paint work.
After we have completed an Original Restoration your Mini will look and drive as if it has just rolled off the production line.
As you can imagine this process is more painstaking than a Complete Restoration, and there are additional steps such as research to consider, this means your restoration completion date can be a extended and is usually more expensive.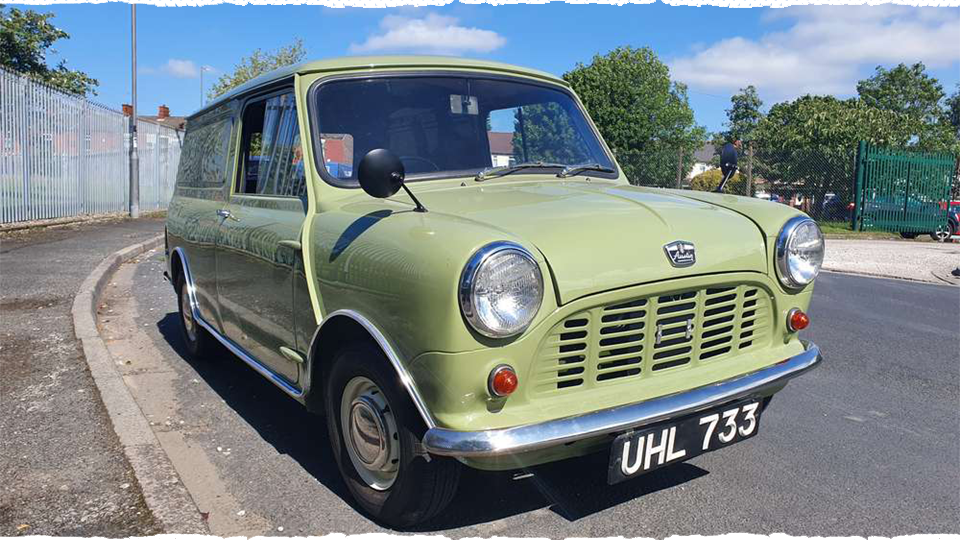 Every single classic mini we restore has a history and/or story behind it. It is these stories that drive us to do what we do, please feel free to bring in any old pictures you have of your mini (or even of the Mini you would like to replicate). We find our other customers love hearing the history of the cars as well, which is why we upload each restoration to the website on our portfolio page, each portfolio has the step by step process and the history f the car complete with picture (where possible).